Legal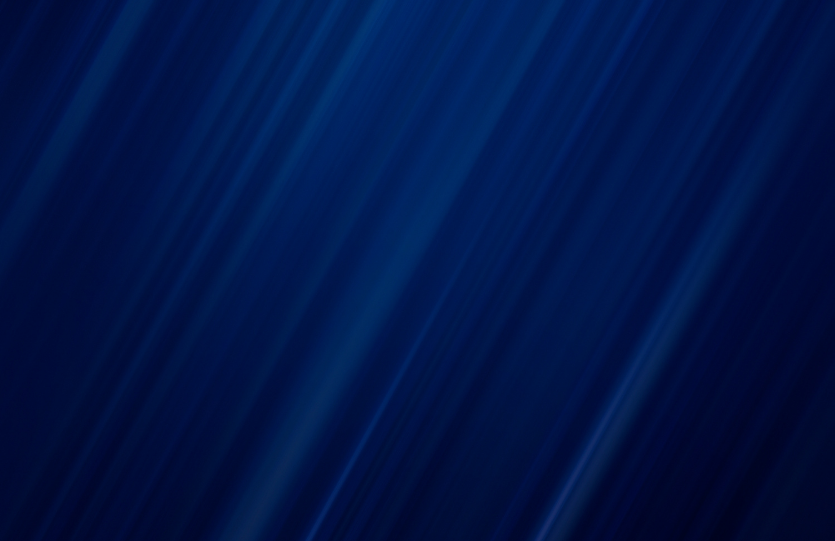 Thank you for visiting the website of Los Angeles Capital Management LLC ("Los Angeles Capital," "we" or "us"). By accessing our website, you agree to accept the following Terms and Conditions of Use ("Terms of Use") which Terms of Use apply to each of the pages of this website (the "Site") and to accept our Privacy Policy (below).
The Terms of Use constitute a legal agreement between you and Los Angeles Capital. Please read these Terms of Use carefully before using this Site. If you do not accept these Terms of Use, you may not use the Site. Los Angeles Capital reserves the right to modify these Terms of Use without notice, and each use of the Site constitutes your acceptance to be bound by the terms set forth in the Terms of Use then in effect at the time of such use.
Los Angeles Capital has the right (but not the obligation) to monitor this Site for any unauthorized or objectionable conduct and to take all appropriate actions in response, without notice to you. Los Angeles Capital reserves the right to change or supplement the Site policies at any time to the fullest extent permitted by applicable law.
Any opinions expressed on this Site are current only as of the time made and are subject to change without notice. Los Angeles Capital assumes no duty to update any such statements. The views expressed herein by individuals are solely those of the speaker/author and may not represent the views of Los Angeles Capital as a firm or of any other member of Los Angeles Capital. Any holdings of a particular company or security discussed herein are under periodic review by the author/speaker and are subject to change at any time, without notice. In addition, Los Angeles Capital manages a number of separate strategies and the managers in those strategies may have differing views or analysis with respect to a particular company, security or the economy than the views expressed herein.
No Advice or Offer of Advisory Services
This Site is limited to the dissemination of general information about the services provided by Los Angeles Capital. The Site and information contained herein do not constitute and should not be construed as an offering of advisory services or an offer to sell or a solicitation to purchase any securities, investments, financial instruments or other services in any jurisdiction.

The Site does not represent that the securities or services described herein are suitable for any specific investor and does not provide specific investing advice to any individual viewing the content of the Site. No information or materials on this Site should be construed or relied upon as investment, tax, legal, accounting or other professional advice or in connection with any offer or sale of securities. Los Angeles Capital will not treat users of the Site as a client, customer, investor or partner.
Prohibited Uses of Our Site and Content
Unless otherwise permitted in writing by Los Angeles Capital, no materials from www.lacapm.com or any website operated, licensed or owned by Los Angeles Capital may be copied, reproduced, republished, uploaded, posted, transmitted or distributed in any way. You may not distribute, modify, transmit, reuse, report or use the content of this Site for public or commercial purposes, including the text, images, audio and video, without Los Angeles Capital's prior written permission. You may not copy large portions of the Sit (such as robots or spiders that "harvest" this Site), interfere with the functioning of the Site or restrict or inhibit any others from using the Site. If you download any page from the Site, you agree that you will not remove or obscure any copyright or other notices or legends contained in any content. You may not alter or modify the content in your copies. You may not violate any law, regulation, rule or the intellectual property or contractual rights of others or attempt to violate the security of this Site or use or gain access to the identities, information or computers of others through this Site. You may not transmit any virus, worm, time bomb or similar system interference through this Site.
Jurisdictional Issues
The laws of the State of California govern these Terms of Use. The information provided in or accessible through the Site is not intended for distribution to, or use by, any person or entity in any jurisdiction or country where such distribution or use would be contrary to law or regulation or which would subject Los Angeles Capital to any registration or other requirement within such jurisdiction or country.
Unless otherwise specified, the materials in or accessible through the Site are directed at residents of the United States, its territories, possessions and protectorates. The Site is controlled and operated by Los Angeles Capital from its offices in California, United States of America. Los Angeles Capital makes no representation that material in or accessible through the Site is appropriate or available for use in other locations. Those who choose to access the Site from other jurisdictions do so on their own initiative and are responsible for establishing the legality, usability and correctness of any information or materials under any or all jurisdictions and the compliance of that information or material with local laws to the extent applicable.
Investment Performance
Past performance is not indicative of future results. Moreover, whenever there is the potential for profit there is also the possibility of loss. No representation is being made that any investment or transaction will or is likely to achieve profits or losses similar to those achieved in the past, or that significant losses will be avoided. The investment return and principal value of an investment will fluctuate and, as a result, your redemption value may be more or less than original cost.

The Site contains forward-looking statements, which reflect our current views with respect to, among other things, the operations and performance of our businesses. You can identify these forward-looking statements by the use of words such "estimate," "will," "anticipate," or other comparable words. Forward-looking statements are subject to various risks and uncertainties. Accordingly, there are or will be important factors that could cause actual outcomes or results to differ materially from those indicated in these statements. Los Angeles Capital undertakes no obligation to publicly update or review any forward-looking statement, whether as a result of new information, future developments or otherwise.
Linked Sites
This Site may contain links to other websites. Los Angeles Capital does not review or monitor any websites linked from or to its Site and will not be responsible for the content of any such linked website. If you decide to access the linked website, you do so at your own risk. Los Angeles Capital is not responsible for the information, materials or services obtained on or from such other websites. Any links are provided merely for the convenience of users of the Site and the inclusion of the links does not imply any endorsement, representation or warranty by Los Angeles Capital with respect to any such website or the content or services contained or accessible through such websites. Furthermore, you agree not to link any websites to this Site without the express prior written consent of Los Angeles Capital.
Copyrights and Trademarks
This Site and all its content including, all trademarks, service marks, logos, trade names and icons are proprietary to Los Angeles Capital. Nothing contained on the Site should be construed as granting, by implication, estoppel or otherwise, any license or right to use any trademark or image displayed on this Site without the prior written permission of Los Angeles Capital or such third party that may own the trademarks displayed on this Site. Your use of the trademarks or images displayed on this Site, or any other content on the Site, except as provided herein, is strictly prohibited. Any unauthorized use of the images may violate copyright laws, trademark laws, the laws of privacy and publicity, and communications regulations and statutes.

Los Angeles Capital reserves the right to change content without notice. No part of this Site may be reproduced or transmitted in any form or by any means, electronic or mechanical, including photocopying or recording, or by any information storage or retrieval system, without the express written permission of Los Angeles Capital.
Security Notifications and Passwords
Access to specific areas of this Site may require the use of a login identifier and associated password. You may not attempt to access any password protected areas of the Site without authorization. In the event that you have been issued such a password, you acknowledge and agree that Los Angeles Capital has granted you limited access to specific files and you agree not to attempt to access other computer files. The contents of the password protected areas of the Site are subject to confidentiality and, by accessing such information, you are responsible for maintaining such confidentiality. If you have a login and password, you are responsible for the activities which occur in connection with their usage and as such should take steps to protect them from misuse. If you become aware of any unauthorized use of, loss or theft or your login and password, immediately inform a representative of Los Angeles Capital. Los Angeles Capital and its affiliates' websites are proprietary. While we strive to protect all information we receive when you use the websites, we cannot guarantee the security of the information you transmit to us online, and you do so at your own risk.
Disclaimers and Indemnity
Los Angeles Capital and its officers, directors, managers, shareholders, employees, affiliates and agents make no representations or warranties of any kind, express or implied, as to the accuracy, completeness, reliability, availability or other characteristics of the information or materials presented on this Site. Los Angeles Capital does not guarantee or warrant that this Site is free of viruses or other programs capable of causing harm. Electronic communications can be intercepted by third parties and, accordingly, electronic mail and other transmissions to and from the Site or made via the Site may not be secure. Accordingly, you may consider using fax, telephone or regular mail. Under no circumstances shall Los Angeles Capital or any party involved in creating or delivering this Site be liable for any direct, indirect, incidental or punitive damages that result from the use of, or the inability to use, the materials on this Site, even if an authorized representative of Los Angeles Capital has been advised of the possibility of such damages.
Los Angeles Capital assumes no responsibility, and shall not be liable for, any damages to, or viruses that may infect your computer equipment or other property on account of your access to, use of or browsing in this Site or, your downloading of any materials, data, images, audio or video from this Site. Please be sure to take appropriate precautions such as the deployment of anti-virus software to protect your computer and software when using the internet.
As consideration for access to the Site, you agree to indemnify and hold harmless Los Angeles Capital and its officers, directors, managers, shareholders, employees, affiliates and agents (collectively, "Related Persons") from and against any claims whatsoever and of any nature for damages, losses and causes of action, including but not limited to actions by third parties against you, Los Angeles Capital or its Related Persons, arising out of or in connection with any decisions that you make based on such Site content, your use of the Site, or your violation of our Site policies. Unless prohibited by law, you agree to make Los Angeles Capital and its Related Parties whole for any and all claims, losses, liabilities, and expenses (including attorneys' fees) arising from your use of the Site or any violation of this Agreement.
WITHOUT LIMITING ANYTHING ELSE SET FORTH HEREIN, THIS SITE AND ALL OF ITS CONTENTS ARE MADE AVAILABLE ON AN "AS IS" AND "AS AVAILABLE" BASIS, WITH ALL FAULTS, AND WITHOUT ANY WARRANTIES WHATSOEVER, EXPRESS OR IMPLIED. ALL WARRANTIES, INCLUDING, BUT NOT LIMITED TO, ANY WARRANTIES OF MERCHANTABILITY, FITNESS FOR ANY PARTICULAR PURPOSE, NON-INFRINGEMENT, TITLE, UNINTERRUPTED USE, QUIET ENJOYMENT, SYSTEM INTEGRATION, OR ACCURACY, SECURITY OF INFORMATION, OR RELIABILITY, ARE SPECIFICALLY EXCLUDED AND DISCLAIMED.
LOS ANGELES CAPITAL MAKES NO WARRANTY THAT THE SITE, IN WHOLE OR IN PART, WILL MEET USERS' REQUIREMENTS. USERS OF THE SITE ASSUME ALL RISK AS TO THE QUALITY, ACCURACY, SUITABILITY, AVAILABLILTY AND PERFORMANCE OF THE SITE AND ITS CONTENTS AND ACKNOWLEDGE THAT THE SITE AND ITS CONTENTS MAY BE REVISED, ALTERED AND CHANGED FROM TIME TO TIME IN THE SOLE DISCRETION OF LOS ANGELES CAPITAL. LOS ANGELES CAPITAL DOES NOT REPRESENT OR WARRANT THAT ANY SITE WILL BE UNITERRUPTED OR ERROR-FREE OR THAT ANY DEFECTS WILL BE CORRECTED, OR THAT THIS SITE OR ANY SITE REFERRED OR LINKED TO ON THE SITE IS FREE OF VIRUSES OR OTHER HARMFUL COMPONENTS.
LOS ANGELES CAPITAL ASSUMES NO LIABILITY FOR LOSS OR DAMAGE RESULTING FROM ANY USE OF OR RELIANCE UPON THE SITE OR ITS CONTENTS. IN NO EVENT WILL LOS ANGELES CAPITAL BE LIABLE FOR ANY LOST PROFITS, LOST SAVINGS, LOST DATA, BUSINESS ITERRUPTION, OR OTHER DIRECT, INDIRECT, EXEMPLARY, PUNATIVE, SPECIAL, CONSEQUENTIAL OR INCIDENTAL DAMAGES OR CLAIMS (WHETHER IN CONTRACT, IN TORT, OR OTHERWISE) ARISING OUT OF OR RELATING TO THE SITE, ITS CONTENTS, THE USE THEREOF, OR THE INABLITY TO USE THE SITE, EVEN IF LOS ANGELES CAPITAL HAS BEEN ADVISED OF THE POSSIBLITY OF SUCH LOSS OR DAMAGE.
Governing Law and Consent to Forum
These Terms of Use shall be governed by the laws of the state of California applicable to agreements made and to be performed wholly within that state. You agree that any dispute or action at law or in equity arising out of or relating to these Terms of Use or your use of the Site shall be commenced only in the state or federal courts located in Los Angeles County, California and you hereby consent and submit to the personal jurisdiction of such courts for the purposes of any such dispute or action. You agree that any cause of action you may have with respect to your use of the Site must be commenced within one year after the claim or cause of action arises or will be deemed to have been waived.
Integration and Severability; Waiver
This Agreement represents the entire agreement between Los Angeles Capital and the user relating to the subject matter herein. If, for any reason, a court of competent jurisdiction finds any provision in this Agreement to be unenforceable, that provision shall be enforced to the maximum extent permissible so as to effect the intent of this Agreement, and the remainder shall continue in full force and effect. No waiver by Los Angeles of any breach of these Terms of Use will be deemed a waiver of any subsequent or different breach.
Cookie Policy
This policy explains how cookies are used on this website. The policy may be amended from time to time. When we do, we will let you know by posting the revised policy on this page with a new "Last Updated" date. By using this website, you agree to the placement of cookies on your computer in accordance with the terms of this policy. If you do not wish to accept cookies from this site, please either disable cookies in your web browser or refrain from using this website.
What is a cookie?
A cookie is a small text file that may be saved in a specific location on the hard drive of your computer or mobile device (e.g., tablet, smartphone, etc.) when you use your browser to navigate a website. Cookies allow the website to recognize a user's device. You can find more information about cookies at: allaboutcookies.org.
What cookies do we use and why?
Cookies facilitate visits to Los Angeles Capital's website, while helping Los Angeles Capital store user preferences and visitor information and keep track of user trends. However, Los Angeles Capital does not establish any link between the information saved by the cookies and data by name concerning the visitors to the website.
The website uses functionality and analytics cookies. Functionality cookies are used to enhance the functional purpose of the website. They also allow you to adapt the way the website is presented to your device's display preferences, such as text size. These cookies allow the website to remember choices you make (such as the country you are in). These cookies enable seamless, personalized browsing. Once a visitor to the Los Angeles Capital website accepts the cookie policy notice, the website sets a functionality cookie named "cookie-consent" to remember that acceptance. This cookie contains no personally identifiable information and is only used to keep the site from showing return visitors the same cookie policy notice again. Saving cookies on your device is the simplest and fastest way to personalize and improve your user experience. The information these cookies collect is anonymized and they cannot track your browsing activity on other websites.
Analytics cookies are used to help Los Angeles Capital improve user experience on your site. These cookies tell Los Angeles Capital about the use and performance of the website. They also enable the Firm to generate statistics, determine visitor numbers and use data from the website (content visited, clickthroughs) to make our content more relevant and website user-friendly (the most viewed sections and pages, the most read articles, etc.).
These cookies collect information relating to the origin of your visit, whether you arrived directly or indirectly to the website, the device you used to visit the website and which downloads you performed. This information is collected on an anonymous basis via a third party provider about how you employ the website, such as which pages are visited by the user. Los Angeles Capital uses these cookies:
Analytics, to provide a variety of statistics on how the website is used; and
Design testing, to test different designs of the website to improve the users' experiences.
The website uses Google Analytics, a web analysis service from Google Inc. ("Google). Google Analytics helps collect and analyze information gathered via the cookies. Google uses cookies. More information about how Google Analytics is used can be found here: https://support.google.com/analytics/answer/6004245.
| Cookie Name | Expiration Time | What Data Are Collected |
| --- | --- | --- |
| umta | 2 years | Used to track the number of times a user has been to the site |
| utmb | upon leaving the website | Used to track when a user enters the site |
| umtc | 30 minutes | Used to track when a user leaves the site |
| utmz | 6 months | Used to track where the user came from |
To provide website visitors with more choices on how their data is collected by Google Analytics, Google has developed the Google Analytics Opt-out Browser Add-on. The add-on communicates with the Google Analytics JavaScript (ga.js) to indicate that information about the website visit should not be sent to Google Analytics. The Google Analytics Opt-out Browser Add-on does not prevent information from being sent to the website itself or to other web analytics services.
Third-party Cookies
Los Angeles Capital uses and employs third parties to provide analytic software to track the frequency of visits to the website or content posted thereon. Los Angeles Capital does not track internet use by individual.
How to disable cookies
Unless you have adjusted your browser setting so that it will refuse cookies, our system may issue cookies when you access or use our website. We use this information to make decisions about ways to improve and enhance your experience on the Site and products that may be of interest to you. If you do not want to receive a cookie from the website, you have the option of setting your browser to notify you when you receive a cookie, so that you may determine whether to accept it or not.
How to contact us
If you have any questions or comments about this policy, please contact privacy@lacapm.com.
Cookie Policy last reviewed: December 19, 2022
Reminder About Los Angeles Capital's Financial Products
Financial products offered by Los Angeles Capital and its subsidiary, LACM Global, Ltd. ("LACM Global"), are not guaranteed by any bank, not insured by the Federal Deposit Insurance Corporation and are not obligations of Los Angeles Capital or LACM Global. Such products are subject to investment risks including possible loss of the principal amount committed or invested and earnings thereon.